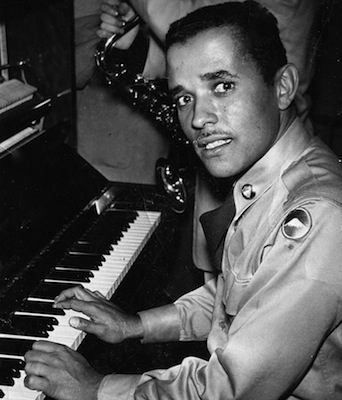 Born in 1928, Hampton Hawes was a pianist from Los Angeles who played with Charlie Parker, Charles Mingus, Wardell Gray and Art Pepper. I just finished reading his autobiography, Raise Up Off Me, written with Don Asher, himself a jazz pianist as well as an author. I'd rate it as perhaps my favourite book about jazz: it's written in an honest, conversational tone and features stories about Miles, Monk and Billie Holliday, as well as serious discussions about race alongside entertaining stuff on his time abroad with the army during the Korean War.
Hawes struggled with heroin addiction (as seems to have been almost the norm for West Coast jazz musicians in the 1950s), and was sent to prison for narcotics offences at the height of his career in the late '50s. But, incredibly, he received a presidential pardon from John F. Kennedy after serving half of his 10 year sentence.
Some musicians have an identifiably West Coast Sound: Chet Baker, Gerry Mulligan, Art Pepper (another troubled jazz musician who wrote a searingly honest account of a life of jazz and addiction) and Bud Shank spring to mind. I don't think this can be said of Hawes: his lines are pure bebop (at least in his earlier work – he experimented with fusion later on but I am less familiar with that stuff), and he acknowledged Bird as his primary influence, with the gospel music of his youth (his father was a pastor) also informing his sound.
Here's Hampton playing the blues with Red Mitchell and Chuck Thompson.